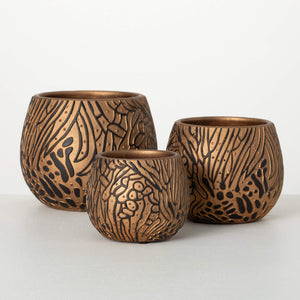 Graduating in size in one-inch increments, this tabletop trio of textured containers will really make a statement in your space. Fill them as you wish, with writing utensils, your favorite herbs, or anything you can imagine - they are versatile and appealing to the eye.
Measures: Large - 6.25"D x 6.5"H
Medium - 5.25"D x 5"H
Small - 4.25"D x 4"